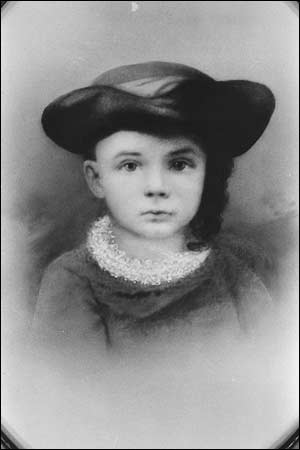 Ford's Illumination
Henry Ford lived from July 30, 1863 to April 7, 1947. Henry was the oldest in the family with 4 younger siblings. As a boy, Ford grew up on a farm, but was always more interested in the machines then the work required of a farm boy. When he was fifteen years old, his father gave him a watch that he would disassemble and reassemble for fun, and he would fix his friends and neighbors' watches too. Three years after his mother

died in 1876, Henry Ford went to find work in Detriot, Michigan and became skilled at repairing steam engines.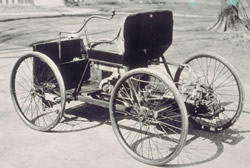 Ford was married in 1888 and had his only child, Edsel Ford, 5 years later. In 1891 Ford was hired at the Edison Illuminating Company, where he was quickly promoted up to Chief Engineer. He began testing gasoline-powered engines. The testing culminated in the Ford Quadricycle

, which changed Henry's focus into creating automobiles for the masses.